Chandelier restoration, Lighting Fixture Repair & Aquarium and Store Sign Board Repair

We have established a solid reputation for our lighting repair jobs. Many local antique lighting dealers trust us to get the job done right.
We offer Lamps repair, LED lighting fixture repair, track lighting repair, chandelier & lighting fixture repair or rewire and conversion to Canadian electrical code standard as well aquarium repair and store sign board repair.
We have an extensive selection of lighting parts & our lighting repair service can repair any lighting fixtures as long the replacement parts are available in the market. We can repair or convert antique or European chandelier & lighting fixture to modern lighting electrical standard from simple re-wiring to full restoration.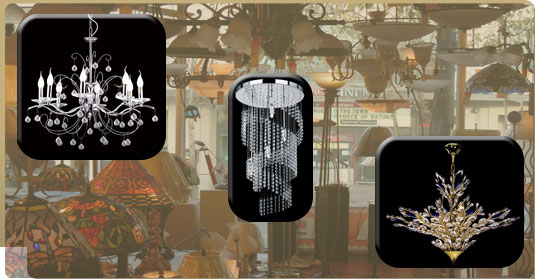 Whether you need a floor Lamps, LED lamps, LED lighting fixture, halogen desk lamp, table lamp, ceiling fixture, wall sconce or even an antique & vintage lighting fixture repaired, you can count on us.
We can even notify you by phone, fax or e-mail to pick up your lighting fixture.
We have a wide selection of lighting parts or can create custom parts, to fix any lighting.
Our professional lighting conversion service can convert just about anything into lighting.
Whether it be tea cups, statue, vase, picture frame or a top hat, we can convert it into customized lighting to match your taste. For example, we can convert your tea cups into pendant lighting.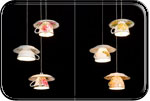 Every art piece that isn't thrown out but rather put to new use; and every lamp or lighting fixture that is repaired, means less waste in our landfills.

Don't throw out your art piece or lighting until you have at least consulted with us about cost to convert or repair it. We provide FREE estimates.
Contact us today for a free quotation.